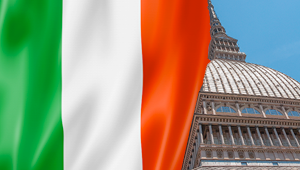 Group courses
During grammar lessons new structures are presented, drilled and reinforced, with reading, doing exercises and writing compositions.
Teachers bring in materials of their choice, to be used in addition to exercises and drills contained in the school textbook.
During conversation sessions teachers put current topics forward with CDs, written materials, group activities, vocabulary building, dialogues, commentaries, thus encouraging learners to take part in discussions and make their own contributions.
Language workshop lessons are a combination of applied grammar and conversation where role plays and class games are used to simulate daily situations, in which relevant vocabulary is constantly presented and practiced.
 
Combined Courses
These courses have been devised for those who wish to obtain the most from their short stay in Italy. In addition to classes, tailor-made one-to-one lessons are available, giving students the chance to deepen their grammatical knowledge and to enhance their awareness of the Italian language and culture. As learners themselves are encouraged to suggest the contents of their individual lessons, one-to-one hours can be used to tackle or review specific grammar points, to discuss and deepen cultural topics, etc.
One-to-one lessons 

The school offers a choice of one-to-one tutorials in Italian language and on a number of topics and subjects, such as Architecture, Art history, Fashion, Business Italian, Italian Cooking and wines, Drawing, Painting, Literature, and so on. On request, the school also organizes lessons for couples. In both cases tutorials can be held any time from Monday to Saturday.
Students arrange timetable and contents of tutorials together with the school administrative and teaching staff.
Cooking Lessons   

Cooking classes are held by a professional chef in a fully equipped kitchen. Under the guidance of the chef, students will learn how to make typical Italian dishes and get to know their secrets, ingredients and tools.
Lessons are held twice a week in the afternoon. The  minimum attendance is one week (two lessons), the duration is about 3 hours. In the price are included the necessary ingredients and the tasting of the prepared dishes.
Italian cooking
1 week / 6 hours
3 hours for 2 afternoons per week between 05:00 PM and 08:00 PM
70€
Business
The course of business Italian aims to provide students with the bases to understand business terminology and to know the various stages of Italian commercial life in both business and tourist sector. Students learn how to understand and write commercial letters, communicate by phone, introduce themselves, apply for a job, solve various problems, learn business documents, the rules as well as public and private institutions.
Accomodation for student
The school offers a free service of accommodation research for its students for any kind of request and for the duration of the stay in Turin. The different types of accommodation available are: single or double rooms in student apartments with use of kitchen or in a family home with use of kitchen, breakfast or half board (breakfast and dinner). Private apartments (one or two rooms) or hotel rooms (2, 3 or 4 stars) are also available.
In order to guarantee our students a pleasant stay in Turin all rooms, flats, hotels, etc. are carefully chosen and thoroughly checked by the school staff. The requests received earlier are processed first.
The school expects students to arrive on the Sunday before the beginning of lessons and to leave their lodgings on the Saturday after the end of the course.
Hotel room
Single, double or triple rooms in hotels (2, 3 or 4 stars) with bathroom en suite. Breakfast is included in the price. All the hotels that have an agreement with the school give our students special prices (especially during the low season). They are all located nearby , or a maximum of 10 minutes bus ride from the school. Hotel rooms can be booked also for one day only. It is possible to book double or triple rooms only for two or three people.
Room in Hotel
Breakfast included
Stars Nights Price
2 stars 1 night Single: € 50 –70 Double: €70-100
3 stars 1 night Single:€ 70 –100 Double: €100 -140
4 stars 1 night Single:€ 100 – 140 Double: € 140 – 190
Private apartment
Apartments can have one or two rooms or also two or three bedrooms. The rent price of private apartments differs according to various factors, such as type, size, location (in or outside the historic center) and further requests. Students should preferably specify their requests, for example apartment with television, telephone, washing machine, air conditioning, bath, double bed, etc. Clearly, the more requests, the higher the rental price.
Independent apartment
Period Nights Price
1 week 6 nights One person: 300-500€ Two People: 400-600€
2 weeks 13 nights One person: 500-700€ Two People: 600-800€
3 weeks 20 nights One person: 700-1000€ Two People: 800-1100€
4 weeks 27 nights One person: 800-1400€ Two People: 900-1500€
Host family accommodation
Single or double rooms in apartments with carefully selected Italian host families. Accommodation is very comfortable and host families are always very friendly and helpful. With this type of accommodation students can choose among various board solutions: the use of kitchen, breakfast and half board (breakfast and dinner). The time of meals is arranged between the student and the host family. In case the student can not use this service, the family will prepare a pack lunch. Since it is the host family who does all the housework, this is the best solution for those students, who want to have the most comfortable stay. It is also the best way to improve your Italian as the language is spoken everyday with the host family. You also have the opportunity to learn Italian families' culture and habits. With the half board solution the host family will change the bedsheets once a week, clean your bedroom, cook meals, do the washing-up, wash your clothes in and so on.
Room in Host family with breakfast
Period Nights Price
1 week 6 nights Single: € 180 Double: €130 €
2 weeks 13 nights Single: € 320 Double: € 240
3 weeks 20 nights Single: € 440 Double: €340
4 weeks 27 nights Single: € 540 Double: 420
Room in Host family with breakfast and dinner
half board
minimum stay 1 week prices per person
Period Nights Price
1 week 6 nights Single: € 220 Double: €180
2 weeks 13 nights Single: € 440 Double: €360
3 weeks 20 nights Single € 660: Double: €540
4 weeks 27 nights Single: € 880 Double: €720
Study Visa
Students from countries which are not members of the EU and who intend to stay in Italy longer than three months, need a Study Visa issued by the Italian embassy in their own country. To obtain the study visa they need the certificate of enrollment from our school as well as other documents requested by the embassy. The necessary documentation is sent to those who have enrolled as soon as the school receives the deposit and confirms the student's enrollment. In any case we advice students to enquire about bureaucratic procedures at their embassies before they make reservations and come to Italy, as laws and regulations vary considerably from country to country.
Health insurance
Students from non-EU countries are requested to take out a private health insurance for six months or one year. We advice our students to enquire about it at their Italian embassies. European students can apply to their private or public health insurance for the E111 form.
Hiway Language Center offers specialised courses in Italian for forigners. The courses cover a range of entry levels and are customised to provide you with the skills you desire. Whether you need improvement in your general skills or are focused on a particular language certification, Hiway can help you.
Learn Italian in a friendly atmosphere in the hills of Turin
Hiway Language Center is located in the hills of Turin nearby to the famous Superga Basilica. From structured group courses to one on one lessons, Hiway can make your italian language education an interesting and rewarding experience. If you are an out-of-towner, Hiway can arrange local accommodation which suits your budget from 5 star luxury, to local bed and breakfasts to homestays with native italian speakers.
For busy people, Hiway offers business lunches in Italian at a restaurant of your choice so you can talk with a bi-lingual local and improve your understanding of the Italian language and local customs with minimal impact on your tight schedule. Hiway can also provide a multi-lingual guide to conduct personalised tours of the sights and regions of Turin. Tours focusing on the wine and foods of the piedmont region are a real speciality at Hiway. Perhaps a round of golf or day skiing with italian lessons included is more your style. With the excellent range of facilities the region offers, there is bound to be an activity that you could combine with real-life language lessons provided by Hiway. Hiway Language Center also offers a translation service for international travellers who wish to conduct business in Italy but are worried about the language barrier. Hiway can provide a written or spoken translation of your documents and meetings. Contact Hiway Language Center to discuss your needs.
Accomodation
We have carefully chosen all the accomodation so that we can offer good quality option which are best suited to your needs.
The type of accomodation we have avaible are:
Mini-apartment
Hotel / Hostel
Apartment whit other students
Living with a local family – half board
Living with a local family – breackfast only
Transport
Torino is very easy to get to from a number of international airports and train stations. From both the airport and the train stations, you can reach Pino Torinese by public transport.
We can advise you of the best route, the method of transport and provide public transport timetables to assist make your journey to Hiway as painless as possible.
However, if you would like private transport we can offer you our airport pick-up service direct to your accommodation in Pino Torinese.
The following table is the price list for these services. Prices are subject to change according to the time of arrival.
| Pickup Location | Cost |
| --- | --- |
| Torino International Airport | €100 |
| Milan Linate Airport | €250 |
| Milan Malpensa Airport | €200 |
| Torino Train Stations (Porto Susa) | €75 |